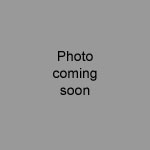 Sari Goldman MSW, RSW
Sari Goldman, MSW, RSW, received her Masters of Social Work from Yeshiva University, New York. She currently works with adolescents, adults and couples, providing a range of counselling approaches and techniques. In addition to private practice, Sari has significant experience in hospital and Agency settings. She places great importance on the therapeutic relationship, which can promote the possibility of growth, resolution and change. Sari believes in self-determination and has tremendous respect for the human experience.
Recent certification and trainings include Emotion Focused Couples Therapy; Trauma Counselling for Front Line Workers; Clinical Approaches to Traumatic Grief.
Sari is a registered social worker with the Ontario College of Social Workers and Social Service Workers and is a member of the Ontario Association of Social Workers.
Please call for an appointment:
416-709-5441
Sari Goldman MSW, RSW