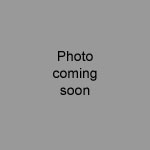 Dr. Yoel Abells
Dr. Yoel Abells is the Medical Director of the Forest Hill Family Health Centre. He provides comprehensive, holistic medical care with a focus on women and children. He has extensive experience in low-risk obstetrics and enjoys providing care before, during, and after pregnancy. Dr. Abells is on staff at Mount Sinai Hospital (where he delivers babies) and the Humber River Regional Hospital where he has worked in the Emergency Department and obstetrical unit as well as serving as a past Chief of the Department of Family and Community Medicine for that hospital.
In addition to his Medical Degree from McMaster University, he has obtained a MHSc. in Health Administration and a BSc. in Psychology from the University of Toronto. He completed his Family Medicine residency in Toronto. Dr. Abells is a Certificant and Fellow of the Canadian College of Family Physicians and a member of the American Academy of Family Physicians. He is also an Assistant Professor in the University of Toronto's Department of Family and Community Medicine and is very involved in undergraduate and graduate teaching.
Dr. Abells has served (and continues to serve) on a variety of hospital and community-based boards, committees and working groups. Presently, Dr. Abells is a primary care advisor to the Toronto Central LHIN.
Dr. Abells has lectured at various venues, has appeared on a variety of radio and television shows, including a regular segment on Global Television. For several years he wrote a weekly health column on the Body and Health page of the National Post.