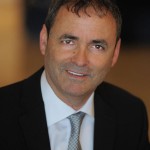 Louis Weisleder MD, HMSc, FRCS(C)
Orthopaedic Surgeon Credit Valley Hospital Mississauga Ontario (1994- )
Dr. Louis Weisleder trained in Orthopaedic Surgery at the University of Toronto. Dr. Weisleder completed a fellowship in Sports Medicine with Dr. D. Ogilvie-Harris. He specializes in sports medicine and arthroscopic surgery of the knee and shoulder.
The clinic at Active Care will offer:
Platelet Rich Plasma (PRP) injections
Hyluaronic Acid Injections
Shockwave Therapy
Sports Medicine
Surgical Consults
Second Opinion Orthopaedic Consults
He can be seen by referral from a family doctor.