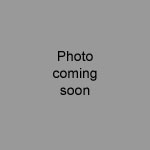 Dr. Ricardo de Mello Brandao
Dr Ricardo Brandao graduated in 1989 from the Faculty of Medicine at the University of Sao Paulo, Brazil and finished his Residency in Pediatrics in 1992. In 1994 he worked for 9 months with Doctors without Borders in Rwanda and Zaire/Democratic Republic of Congo and by 1995, back in Brazil, became Medical Director of Fundacao Estadual para o Bem Estar do Menor, institution responsible for young offenders in the state. He pursued a Masters degree in Public Health dealing with that subject. He continued at the University of Sao Paulo focusing on Health System Evaluation, where he got his PhD.
While pursuing his post-graduate studies, he continued to work as a pediatrician in various settings (office, emergency departments, neonatal and pediatric intensive care units) for 10 years and then, while keeping his role as a community pediatrician, started working as a family doctor for the inaugural Programa Saude da Familia – Health Family Program where he remained until coming to Canada. During this time, he helped create the first residency in Family Medicine at USP, having mentored and lectured to students in different undergraduate and graduate years.
In 2010, he came to Canada to do post-doctoral studies at the University of Toronto – Dalla Lana School of Public Health in the field of Public Policy Evaluation. In 2013 he began his residency in Family Medicine at the University of Sherbrook, Quebec.
Since 2015 he's been working as a family doctor in Toronto, helping people keep or restore their health through use of scientific evidence and understanding of the powerful social determinants of health, educating and learning in this process.
He is pleased to offer his services in English, French, Portuguese and Spanish.