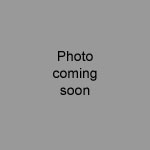 Dr. Orli Goldberg
Dr. Orli Goldberg is a community-based family physician at the Forest Hill Family Health Centre. She graduated from McMaster University Medical School, and completed her residency in family medicine at the University of Toronto. Dr. Goldberg is certified by the College of Family Physicians of Canada. She is a member of the College of Physicians and Surgeons of Ontario, the Ontario Medical Association, and the Canadian Medical Association.
Dr. Goldberg views the doctor-patient relationship as paramount. She emphasizes communication and education in her patient-centered approach to medicine. Dr. Goldberg has a special interest in women's health, child and adolescent health, and media relations. She is committed to encouraging health promotion and disease prevention.
Dr. Goldberg enjoys her role as a medical educator. She is a Lecturer at the University of Toronto medical school, helping to train medical students and residents. Additionally, she is a devoted wife and mother to three children.
Dr. Goldberg is not accepting new patients.