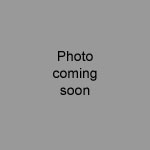 Dr. David Altman
Dr. David Altman is a broad-based practitioner carrying a patient load of males and females, ranging in age from newborn to over 100. Through previous life incarnations, it is only a mild exaggeration to say that he attended every university in Ontario (and one in the UK) before completing his medical degree at McMaster University.
Coming to formal medical training relatively late in life, he has significant life experience as both doctor and patient. He has made personal investigations into avenues that might be considered outside the realm of standard medical practice. His three children were delivered by midwives (although he would have been hard pressed not to make use of the services of Dr. Abells and/or Dr. Walman had they been available at the time). As he experienced frequent colds when his children were young, he has also sampled from the natural remedy pool of vitamin C, echinacea and oil of oregano, with mixed results. Standard medical treatments often yielded similar results. Finally, he came to the conclusion that he would be open to anything, providing there was good evidence to support a particular option. Mostly, he is a big believer in homeostasis – the body's incredible ability to fix itself when things break down. Accordingly, he identifies himself as a drug minimalist, with the goal of intervention only when the body cannot be relied upon to do its thing.
Dr. Altman completed his residency at University of Toronto, where he was Family Medicine Chief Resident at North York General Hospital in his final year. As with most local family doctors, he is a certificant of the College of Family Physicians of Canada and a member of the Ontario and Canadian Medical Association. He is on staff at Mount Sinai Hospital (with a long relationship dating back to his birth there) and Humber River Regional Hospital. Like several of the doctors in this practice, he is a lecturer with the U of T medical school and takes on undergraduate and resident medical students.